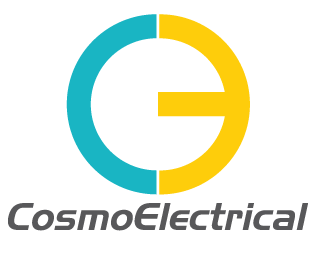 Free delivery*
when you spend
*Subject to stock availability
LED Fire-rated downlights
LED Fire-rated downlights ; integrated & GU10 versions
LED fire-rated downlights are one of the most popular types of LED light fittings in use. There are many different styles, sizes and types. Broadly, LED fire-rated LED downlights can be grouped into two categories. The first requiring an LED GU10 light or LED MR16 light in order to work, and the second being an integrated version with the LED light source built into the fitting. Each version has it's own benefits and at Cosmo Electrical, the leading online LED lighting and electrical products supplier, you can find a wide range of different types of LED light fittings from leading brands such as the Lumanor 8W and 10W Tri-Colour fire-rated LED downlights or the JCC V50. To see the full range just scroll down and if you need any help choosing the right LED fire-rated downlight for your project just get in touch.
At Cosmo Electrical we are passionate about all things LED lighting. We are a lighting store with a difference! Whether you are after LED lights, LED strip lights, LED bulbs or LED downlights, we can offer the best products at the best prices either online or in-store. So no matter if you are a professional user looking to supply your next job, or you are an end-user looking to buy a handful of LED GU10 lamps for your house, challenge us at Cosmo Electrical to get you the right products at the right prices.
​
Our range of high quality LED downlights offer excellent energy saving, ultra high brightness and outstanding dimming performance. This includes our range of LED integrated and non-integrated fire-rated LED downlights, fire-rated cans and LED downlights. And of course, all this at the best prices either online or in-store and with next day delivery as standard in UK mainland on qualifying orders (exceptions and restrictions apply).
​
​