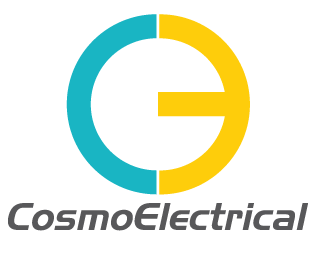 Free delivery*
when you spend
*Subject to stock availability
*Orders received before mid-day will be dispatched on the same day on a 1-2 working day service (subject to availability at our primary warehouse). Please note that as some items are held in stock at various satellite warehouses, dispatching them can add a further 1 working day to your delivery lead time. For further advice regarding lead times please drop our sales team a chat message on our website or email sales@cosmoelectrical.com and we will advise you further.
Orders placed after mid-day will be dispatched on the next working day. Please note that orders dispatched outside of England, Wales and Scotland (excluding Scottish Highlands and Islands) can potentially take up to 2-3 working days to be delivered.
Where an order value is greater than or equal to £80.00 excluding VAT your order will be shipped by 1-2 working day courier (subject to advised lead times per product and to the terms outlined above).
​
Should you wish to arrange for pre-10:30, pre-12:00 or weekend deliveries please contact sales@cosmoelectrical.com so that we can arrange this accordingly. There will be additional charges for faster services. We advise that you inform Cosmo Electrical of your special delivery requirements before placing your order so that we can advise you of any additional charges. You can do this by emailing sales@cosmoelectrical.com with your requirements.
​
An alternative 3-5 working day carriage service is selectable at checkout.
​
Please note that whilst we make every effort to ensure your parcel will arrive on time there are instances where delays may occur that are out of our control. For example, due to the delays imposed by Covid-19 or during the Christmas period, where our couriers often struggle with the surge in parcels they are delivering. We unfortunately can not take any liability for any delay outside of our control however we promise to do all we can do to ensure your parcel reaches you as fast as possible in said circumstances. If you have a parcel that should have been with you by now but it hasn't arrived please email customerservice@cosmoelectrical.com.
​
There will be a carriage charge of £9.95 net for any orders with a value less than £80.00 net. Orders below £80.00 net and/or over 15kg and/or over 1m in length/width/height will attract a carriage charge of £14.95 net.
​
Where it becomes necessary to arrange for re-delivery, you will be charged £10.00 net administration fee.
​
Some items in our store are on a 4 to 5 working day lead time.
If your order contains a mixture of items that are on differing lead times, we may choose to dispatch your full order in line with the product with the latest lead time.
Shipping of certain products that are very large, bulky, long or fragile any attract a further shipping surcharge that will be added at the discretion of Cosmo Electrical.
​
International Orders (including Northern Ireland):
​
If you are a customer wishing to purchase our products from outside the United Kingdom or from Northern Ireland then please contact our sales team at: sales@cosmoelectrical.com and we will be happy to help.
​
For further information contact customerservice@cosmoelectrical.com
​
​
We offer a 14 day returns or replacement policy, because we want you to be totally satisfied with your purchase*.
​
If you're unhappy with your purchase from our online store, you can return it for a refund, replacement or credit. You must return the item in its full, original, undamaged packaging and the item must be complete and in resaleable condition together with a copy of your proof of purchase before we process your request.
​
You will be responsible for your return postage on an incorrect item or a return of an item that is not faulty. For faulty item returns we will cover the cost of the return postage so long as you use Royal Mail 2nd class Signed For service. You will be required to provide a invoice/receipt detailing your postage costs.
​
If the item is over 2.5kg and/or is a tube, panel light or other similar item, your order will need to be collected by us. Please be aware that you will incur a £10.00 net charge for failed collections.
​
Please keep in mind the following:
Non-faulty items returned after 14 days or non-faulty Items returned within 14 days but not in their original and undamaged packaging or returned in in-complete or unsaleable condition are not eligible for refund/replacement/credit.

Items returned without a proof of purchase cannot be processed as a return.

If you return an item that doesn't adhere to our returns procedure or doesn't include a copy of your proof of purchase, you may be liable for a £20.00 net administration fee

Individual items from a bundle can't be returned, refunded or exchanged. If you want a refund/credit/exchange for a bundle, all items must be returned to us.

Cancelled orders, or return of non-faulty products, will be liable for a handling and restocking charge of 20% of the value of the item returned.
​
Before you return your item, please make sure that:
You follow our returns process (outlined above)

The goods and packaging are undamaged
​
*Faulty items returned under warranty will be subject to our own and our supplier's testing and inspection procedures. If it is reasonably found that the product has failed due to manufacturing or product defect/error then you will be eligible for a refund/replacement/credit.

Where the product is found to have failed due to misuse or mistreatment or is returned incomplete or with missing components no refund/replacement/credit can be issued.

(De)mounting, (de)installation, removal and replacement of Products, structures or other parts of Customer's facility, decontamination, and re-installation of (Defect) Products are not covered by the warranty provided. Customers will be responsible and shall bear the costs for these activities, including costs of access for remedial warranty efforts by the any party. Additionally, if the customer's order is a bespoke order tailored to your requirements then it is strictly non-refundable. This includes, but is not limited to, items such as bespoke cut lengths of LED tape or alteration of certain products to include extra accessories or parts as requested by the customer. Under these circumstances, the Customer can not return these items.
​
If you require Advanced Replacements before you are able to return the items in question this will be arranged as a separate payable order and dispatched. Cosmo Electrical can not dispatch free of charge replacement items in advance of receiving back suspected faulty units.
​
IMPORTANT: We need to be able to identify an item with your order. We can only do this if you inform us in advance of returning the goods so that we can provide you with a returns reference number for the items. Additionally, you must provide your proof of purchase of the items. Please do not send us items back without the returns reference number or without a proof of purchase as they will not be able to be identified properly and will not be replaced or refunded.
​
Please note that if you receive your order and it has been damaged in transit it is your responsibility to inform Cosmo Electrical of the damage within 48 hours of receipt of your order via email (sales@cosmoelectrical.com) with pictures showing the damage to the outer box. Claims of damages during transit that are filed to Cosmo Electrical after 48 hours of receipt of your order will not be processed.
​
I want to return an item I don't need, what should I do?
​
If you have bought items you don't require (and have not used said items) then within 14 days of your purchase please do the following:
​
1) Email customerservice@cosmoelectrical.com with the following information:
​
- The full name and delivery address specified on your order
- Your order number
- The quantity and name of the products you are returning
(please include the word "Return" in the subject line of your email)
​
You will receive an email back detailing the address of where to return your items too.
​
2) Post back the items you wish to return to the specified address using a reliable courier and tracked service. You must include a copy of your order within your return package.
​
Once your items have been returned, inspected and deemed to be in their original re-sellable condition, you will receive an email detailing your refund. We aim to complete your refund within 7 days of the final assessment of your returns.
​