Safari users may experience problems at check out. Please use an alternate browser.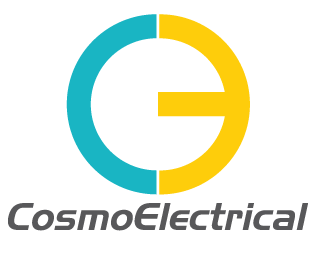 *Subject to stock availability
Free delivery*
when you spend
UK stocked K-pop albums and merchandise
I supplied the wrong shipping address on my order. What should I do?

Please reach out to us as soon as possible (either via our chat service, telephone or email) quoting your 5 digit order number. Because we turn around orders promptly it is imperative you let us know before your picked and packed order is handed to our couriers. If you tell us too late and delivery attempts have already started (and they fail) there is a minimum £12.00 surcharge to (1) ask our couriers to return the parcel and (2) re-arrange your delivery. This charge is a reflection of the costs we are charged by our couriers when asking them to re-route your parcel. This is why we repeated ask our customers to be careful and double check their details when placing their order.

What happens when I place an order to be dispatched within the United Kingdom?

Once you successfully complete the check out process you will receive an email from our team confirming your order. This will show you what you have ordered, at what quantity, and other details such as your shipping and billing address. It will also contain your five digit order number and a VAT invoice. Meanwhile our warehouse team will have begun the process of picking and packing your order. Once this is complete your order is handed over to one of our trusted couriers who will email and text you about your delivery. This is why it's very important to double check the email and mobile number supplied as that's where you are going to receive delivery updates.

I want to place a Group Order. How do I do this? (UK and International)

We have regular supplies in from South Korea and can absolutely do our best to source your items on your Group Order. This can be done both for our UK customers and international ones too. Send a breakdown of your full Group Order to our sales team at sales@cosmoelectrical.com with the subject line: Hallyu Group Order. Detail in the email the items you want (with maximum detail including versions etc.) and at what quantity Also please include your full details and final shipping address. Please then allow our sales team a little bit of time to process your request and email you back with a pro-forma invoice for you to settle. Note that these orders are final sale and bespoke and as such are non-refundable.

I purchased an item that says (Pre-Order) in the title, what does that mean?

When new albums or merchandise are announced we place large stock orders in advance of their general release. Once our large orders are confirmed, we allow our customers to purchase these items on what is called a 'Pre-Order'. This means that you secure your copy of the item you desire even before it reaches our warehouse, removing the risk of you missing out. Please note that in Pre-Order items' descriptions we give guidelines as to when these items will reach our warehouse (and thus, when we expect to ship you your order). Please carefully read the description and take note of the guideline dates we expect to receive the items in the UK and send you your order. The moment these Pre-Order items reaches one of our many UK warehouses it is dispatched on a premium 24-hour tracked service using Parcel Force, so you will be getting your order extremely quickly. This service is as standard and you don't pay anything extra for this.

My country isn't available in the shipping section when checking out, what should I do?

So long as our main shipping partners (Parcel Force, FedEx, DHL or UPS) ship to your country we can arrange to have your albums or merchandise sent to you! Please drop our team an email at hallyu@cosmoelectrical.com giving us: What items you'd like to buy and at what quantity Your delivery address in full Your local mobile contact number (this is so the couriers can reach you). Once you have emailed our team the above information we will draft you a quotation (including any delivery charges) for you to review. If you are happy to go ahead, there is a secure payment link included in the quotation. Just settle the balance due (either by card or PayPal) and we'll begin processing and sending you over your order! Please remember, when dispatching orders outside of the United Kingdom, you the purchaser are responsible to pay any import duty fees. If you do not pay these fees your order will be returned to us and we will not be able to reattempt delivery without charging you for shipping once again.

I wasn't home when the delivery driver made several attempts to deliver, what happens now?

Our couriers will make between 2 to 3 attempts to deliver your order to you. If they are unable to delivery your parcel after these attempts (for example, you are not home) the couriers will offer you the option to pick up your parcel from a local pick up point. If you don't request this local pick up point option before the final delivery attempt is made, your order will be sent back to our head office. At this point, if you request to have your order redelivered to you once again, there will be a £4.99 redelivery charge.

Who pays customs and duties? (International customers)

If your order is due to be delivered outside of the United Kingdom then any local customs or duty charges will be your responsibility to pay. You will receive a message from your local courier detailing any payments that may be required. If you don't pay the necessary customs or duty charges then your order will not be delivered to you. Should you request a refund after refusing to pay these charges we will only be able to issue you a partial refund once the items are returned to us. This is due to couriers charging us for the failure to complete customs charge payments. As such we kindly ask you do not place an international order unless you are able to settle local customs and duty charges. For any other international enquiries you may have feel free to drop our team an email at hallyu@cosmoelectrical.com

I've received my order, but I've decided I don't want it anymore. What should I do?

So long as you haven't broken or opened the plastic seal containing your order then you need to: Email customerservice@cosmoelectrical.com an email with the subject line "Return Request: XXXXX" (where XXXXX is your five digit order number.) In the body of your email detail what you are returning and at what quantity. Pack your item for return in extremely safe and secure packaging and send it back to one of our warehouses (detailed by our customer service representatives) via a tracked service with a reputable courier. So long as your return reaches our warehouse in good, unopened and resalable condition then you will receive an email from our team confirming your refund. Please note, as per our Returns policy the cost of returning an unwanted item is down to our customer and that we can not refund you if your returned item reaches us in poor condition (or if it never reaches us at all). Reputable couriers we'd recommend are only the following: ParcelForce, DPD, DX, Royal Mail and UPS.

I've received my order and opened the album/merchandise, but I've decided I don't want it anymore. What should I do?

Unfortunately, once you open your album/merchandise we are unable to take it back and refund you. For the benefit of our customers' understanding, the reason this is the case is that as soon as your album or merchandise is opened, it is extremely difficult (if not impossible) for us to resell that item for a number of reasons. Firstly, every album/merchandise contains inserts such as photocards whose authenticity becomes compromised when the album is opened. Secondly, opened items are prone to inserts being lost and not entirely returned.

What are your Returns and Shipping policies?

Full details of our Returns and Shipping policy can be found at the following link: https://www.cosmoelectrical.com/shipping-returns Please be sure to scroll down to the bottom half of the page entitled "Cosmo Hallyu Shipping and Returns" procedure.

There is an album/merchandise I want to buy, but it is not displayed in your store. Can you bring it in for me?

Absolutely! We have regular shipments coming in from South Korea so we can source K-Pop products for you even if they aren't listed on our website. The only thing to note is there is a longer lead time when doing so, but please rest assured our procurement team will work their hardest to bring it in as fast as possible, and as cost effectively too so that you don't have to pay too much for the album/merchandise you love! In order to do this please submit an email to sales@cosmoelectrical.com with the subject line "Hallyu Product request" and detail what you'd like and at what quantity. Please then allow our team some time to look into getting your items for you and when we have sourced them we will supply you a pro-forma invoice to pay and confirm your order. Kindly note that bespoke orders like these are final sale and non-refundable.

We are retailers looking to purchase from you at wholesale volume. How do we go about doing that?

Please submit your PO in full, detailing the items you wish to purchase to sales@cosmoelectrical.com with the subject line "Hallyu Wholesale Request". Be sure to also include the full shipping address detail. (We ship domestically and internationally). Our team will spend some time looking at getting you the best possible prices for your items. Please note most of our lines come with a minimum MOQ of 30. Once we have sourced your request we will email you a priced pro-forma with a payment link for you to settle. Please note that bespoke orders like this are non-refundable however should you experience difficulties please contact a member of our customer service team who will do their best to help you in this situation.

Why do some albums say Fan Sign in their title?

When you purchase an album marked with the text fan sign entry, every album you buy enters you into a lottery to win a 2 minute video call with your favourite artist. The more albums you buy the greater your chances are of winning. The full details of the procedure on the day of the fan sign will be emailed to all winning customers as well as what is required from them in order to participate in the video call.
For those who may not be familiar, the term Hallyu is a Chinese term meaning "Korean wave". It is a broad term used to describe the incredible growth of Korean culture that includes (but is not limited to) Korean music, entertainment shows, cinematic productions and gaming. Cosmo Hallyu hopes to offer a range of K-pop albums and merchandise for you to choose from with free shipping within the UK mainland. If you have a particular album or artist's merchandise you'd like to purchase but don't see it listed below, please just get in touch and a member of the team will include your requirements on our next bulk import from Korea.
At Cosmo Electrical we are passionate about all things electrical and now we have expanded our large range into the world of K-Pop! We are a store with a difference, we focus on bulk purchasing so that we can offer popular products at the best prices possible. In addition you will also find our FAQ page that will hopefully answer any questions you may have about buying K-Pop albums and merchandise from us. If you still have questions, don't worry! We pride ourselves in our customer service and a member of our team would be more than happy to help. Our customer service reputation is renowned for being exemplary thanks in-part to the fact we have a dedicated 24/7 team that can be reached via our chat service or telephone line shown at the top of our website. So go ahead and browse our collection that includes masterpieces from the likes of BTS, TXT, Enhypen, Stray kids, Ateez, NCT Dream, Monsta X, Kihyun, Jungkook, Jimin, V, Jin, Suga, Hobi, RM and more.
​